Boston Destinations for Art Lovers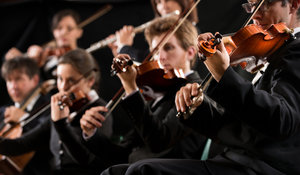 If you are a connoisseur of all things art, Boston is a city you can't skip. From street art to historic buildings, to beautiful statues, Boston has all types of art just waiting to be appreciated. Here are a few of our favorite artistic sites to visit during your next trip.
Street Art
It is easy to find gorgeous murals, statues, and other street art just about everywhere in Boston. The next time you visit, take a walking tour around the city and you'll be shocked to see how many many works of art you come across. If you want a few ideas about where to head, head over to the Seaport District or Underground at Ink Block below I-93.
If you choose to travel to Underground at Ink Block, you will get to walk through an urban park teeming with urban art from local street artists. All along the trails in Underground Ink Block are larger-than-life murals. This is far from graffiti on the side of a building. No two murals are alike, but all are stunning and definitely worth a visit. (Image Courtesy of Underground at Ink Block)
In the Seaport District, you will find seven sculptures by Spanish artist Okuda. This "Air Sea Land" collection showcases brightly-colored sculptures including some abstract pieces, mythological creatures, and animals. All of these beautiful works line Seaport Boulevard.
Paintings/Classic Art
Boston has no shortage of art galleries and museums for visitors who prefer a more classic approach to art. Some of our favorites include the Newbury Street Galleries and the Museum of Fine Arts. If you love spending a day looking at beautiful artwork, you should make your way to Newbury Street. Along this road, you will find numerous art galleries featuring paintings, sculptures, woodwork, antiques, and so much more. Art lovers beware: you may find yourself spending an entire day here!
The Museum of Fine Arts is located just five minutes from the Copley House. Within these walls lay countless pieces of art in just about all forms. Sculptures, paintings, murals, hanging pieces - you name it, the Museum of Fine Arts likely has it. You can walk from your rental apartment and find interesting street art on the way, or hop in a car for a short drive down the road to satisfy all of your artsy cravings.
Performing Arts
Let's not forget the visual and auditory masterpieces that are performing arts. Boston has many venues that cater to musicians, theatrical productions, and dancers. Perhaps the most famous is the Boston Opera House. With its summer Broadway in Boston Series and year-round events, you can find a show you love no matter when you come to visit. The historical and stunning Opera House is a popular venue for theatre-goers all around New England as its large stage and expansive seating allows some of the most popular national tours to stop in Boston. There's no need to travel to Broadway, NY when you can see the newest and most sought-after shows right in Boston, MA.
f you prefer concerts to musicals, Boston is also home to the Boston Symphony Hall. Featuring top touring musicians as well as the Boston Symphony Orchestra. With regularly-scheduled performances, you can plan a night out the next time you stay in the city. It's not every day you get to attend a Symphony House, so make your time in Boston count and take advantage of the opportunity! (Image Courtesy of Boston Symphony Hall)
No matter what type of art you love, Boston has a destination for you. Explore the city and find hidden gems, check out our Pinterest for some walking tour guides, and have a great trip!
The next time you visit Boston, skip the hotel and call Copley House for an affordable alternative for your stay. We offer fully-furnished apartment rentals located in Boston's Back Bay. Our apartments are sure to have you feeling at home while you explore all that Boston has to offer this summer. Call us at (617) 236-8300 to book your stay!