Welcome To Copley House Near Downtown Boston
Situated in the heart of Back Bay, our beautiful extended stay lodgings in Boston offers apartment-style rooms & suites in traditional brick row houses in one of the city's most vibrant neighborhoods. With a wide selection of apartments available for any kind of traveler, we're sure to have exactly what you need for your next visit to Boston.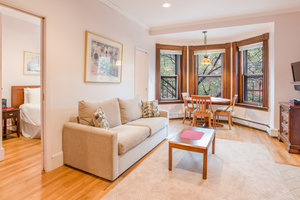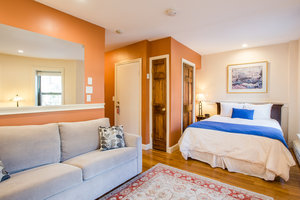 Apartment-Style Suites
Explore our list of fully furnished suites when looking to book a short term apartment rental in Back Bay, Boston. Ranging from single occupancy rooms to large, one-bedroom apartments that can accommodate up to 4 guests comfortably, each apartment in our property comes with all the amenities necessary to have a relaxing stay.
Most rooms come with a full kitchen and living space area, while all rooms feature large, bright windows that overlook our charming street. Perfect for extended stay travel, we invite guests to make themselves at home when they book a stay with us.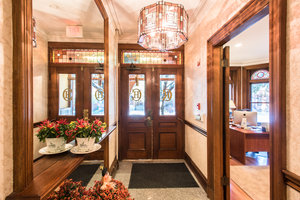 Our Property
Situated in the heart of Back Bay, Copley House is the ideal place to stay in Boston, MA when looking to enjoy spacious, well-appointed accommodations close to the city's best restaurants, attractions, and a range of local businesses. Spread across multiple buildings, our property offers on-site laundry services, pet-friendly accommodations, complimentary Wi-Fi, and friendly service throughout your stay. We have 7 different buildings around the same area ready for your stay.
Offering our guests a unique and affordable alternative for their next stay in Boston, we're excited to welcome you to our charming home.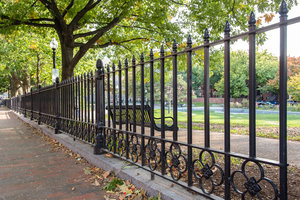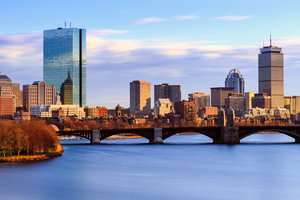 Explore Back Bay
Wander through the streets of Boston with ease when you stay at Copley House in Back Bay. One of America's oldest and most historic cities, visitors flock to Boston every year to learn more about the city's importance in the formation of our country. Nestled in the city's stunning Back Bay neighborhood, visitors of Copley House will enjoy easy access to some of Beantown's most iconic attractions and institutions. Explore: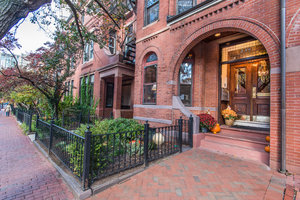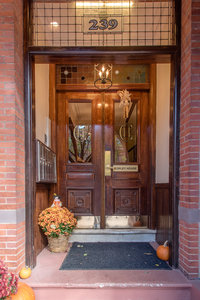 Book Direct – 10% Discount
Book your stay at Copley House directly through our website to enjoy a special 10% discount on the cost of your short-term stay! Use your additional savings to enjoy more of the city- all the best restaurants, architecturally stunning buildings, businesses, and attractions are located within walking distance of our centrally located property. Use code DIRECT when
Book your stay at Copley House for lodgings in Boston near downtown to enjoy the best possible experience in one of the city's most beautiful neighborhoods.