Apartment-Style Rooms near Copley Square
Stay at our apartment-style accommodations near Copley Square to enjoy easy access to one of Boston's most historic areas! Surrounded by important cultural institutions, Copley Square has been a center of art and culture since the area began to develop in the mid-19th century. Enjoy plush suites just walking distance away from this iconic landmark when you choose to stay at Copley House!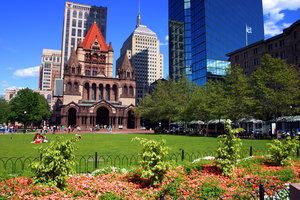 About Copley Square
Known for incredible architecture and historic buildings, a visit to Copley Square is a must on any history lover's Boston travel guide. Explore multiple institutions that have decorated the area since the mid-1800s, and learn more about the area as it became a center for culture.
Known as Art Square until 1883, the park received an official designation in 1991 when it was renamed Copley Square Park after numerous refurbishments took place, including the addition of a fountain. A number of important buildings and institutions that once lined the square have been demolished, but the ones that remain from the Victorian era remain impressive.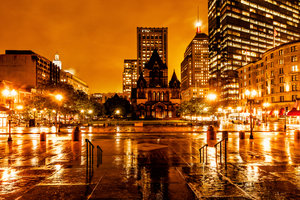 Plan Your Visit
There are a ton of places to visit at Copley Square, make sure to check out these top spots!
Old South Church
Trinity Church
The Boston Public Library
John Hancock Tower
The Bostix Kiosk
The Fairmont Copley Plaza Hotel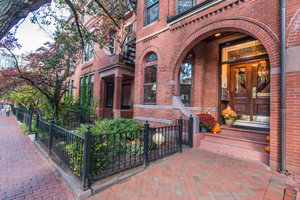 Choose Copley House
Stay close to all the attractions surrounding the park when you book your stay at our property near Copley Square! In just 12 minutes, guests can walk to and from the center along the bustling Huntington Street, enjoying a range of shops, restaurants, and bars along the way. Our friendly and knowledgeable staff are always on hand to ensure the best possible experience when you stay with us. Ask them for tips on exploring the area or for assistance in arranging transportation!