Restaurants near Back Bay, Boston
Surrounded by incredible restaurants near the Back Bay area of Boston, guests of the Copley House will enjoy incredible dining throughout their stay with us. Steps from top breakfast spots, elegant restaurants, and charming coffee houses, a number of Boston's most acclaimed eateries are within walking distance.
Explore our list of the top restaurants near Back Bay, and book your reservation today.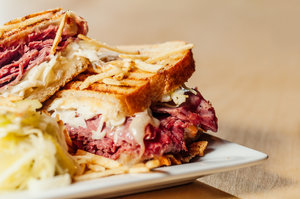 Charlie's Sandwich Shoppe
429 Columbus Ave
This iconic breakfast spot has been operational since late 1920s, when it started to make a name for itself not only for its incredible menu of breakfast sandwiches but as one of the only restaurants in the area that rejected segregation. Over the years the shop has welcomed a host of famous clientele and earned a James Beard Award in 2005.
What to order: Indulge in the Ambassador Flynn's Rueben Sandwich.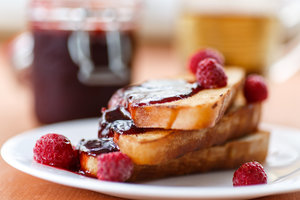 Thornton's Café
150 Huntington Ave
Enjoy friendly service and a vast menu of delicious breakfast & lunch items when you take a seat in Thornton's Café. Perfect for guests traveling with groups or kids with different tastes, you'll always find exactly what you're looking for at Thornton's for an affordable price.
What to order: Savor their stuffed French toast.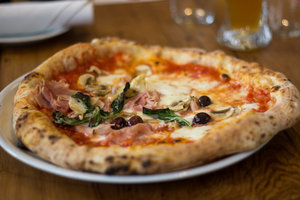 Eataly
800 Boylston Street
An Italian food lovers heaven, a trip to Eataly is a must when visiting the Back Bay area of the city. Located at the Prudential Center, Eataly features a market along with dine-in restaurants, each offering a delicious, authentic Italian experience.
What to order: Enjoy a Neapolitan pizza from La Pizza & La Pasta.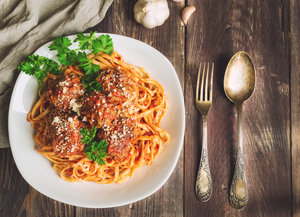 Anchovies'
433 Columbus Avenue

This tiny hole-in-the-wall spot is popular with locals, serving incredible authentic Italian dishes and an extensive beer and wine list. Catch a New England sports game playing on the restaurant's TV as you browse through the menu.
What to order: Linguine with meatballs, recently written about in the Boston Globe.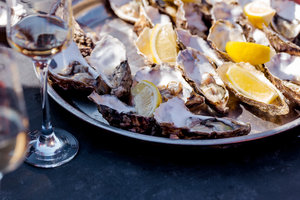 Select Oyster Bar
50 Gloucester St
Sample an array of delicious seafood at this chic space, offering a delicious menu of fresh, local seafood. Enjoy a delicious cocktail or sample some fine wine, and treat yourself to one of the restaurant's deluxe Plateaux, featuring a range of their top dishes.
What to order: Split the Great Republic Plateaux with a group!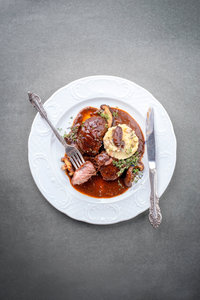 Petit Robert
480 Columbus Ave
Enjoy luxe French cuisine at this charming bistro, located less than a 5-minute walk from the hotel. Stop by for an elegant brunch or a rich and flavorful dinner, with robust menus that feature classic French dishes like Moules Frites, croquet monsieur, and coq au vin.
What to order: Enjoy Boeuf Bourguignon with a glass of red wine.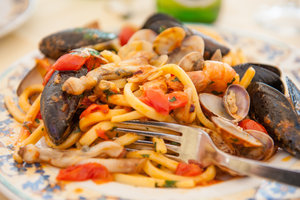 Giacomo's
431 Columbus Ave
Help yourself to a delicious array of Italian dishes at Giacomo's, one of the top restaurants near Back Bay, Boston. With a menu that emphasizes red sauce and seafood-rich dishes, there are tons of incredible options to choose from. To avoid long-lines at this locally loved joint, head over to the restaurant before 6.
What to order: Get your seafood fix with the Frutti Di Mare.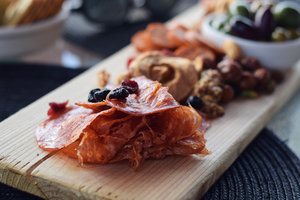 Salty Pig
130 Dartmouth St
The pork-heavy menu at Salty Pig is designed for guests to create their own charcuterie boards. With house-made meat and hand-selected cheeses, The Salty Pig is the perfect spot to enjoy a glass of wine and some snacks when exploring the Back Bay neighborhood.
What to order: Create your own charcuterie board with their house-cured meats and a delicious selection of cheeses.
Reserve your stay at Copley House to enjoy easy access to all the best restaurants near Back Bay, Boston!