Places to Stay near Fenway Park
Choose our lovely place to stay near Fenway Park to easily access a renowned part of sports history. Copley House provides guests with comfortable accommodations within walking distance to the Green Monster, making us the best place to stay when visiting Boston.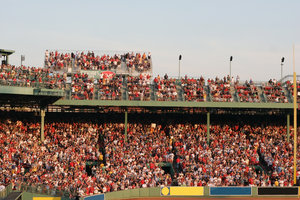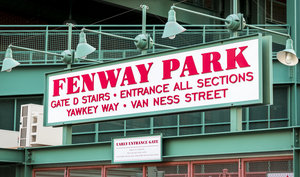 About The Ballpark
Built in 1912, Fenway is the oldest ballpark in the world. Home to the Boston Red Sox, the park has become an institution over the last century, attracting Red Sox fans and history buffs alike. Visitors can explore iconic attractions at the park including The Lone Red Seat, signifying the longest home run ever hit in the park's history, and The Green Monster, a part of the park's original construction made of wood and painted green.
In addition to Red Sox games, Fenway Park has hosted a number of soccer games, boxing matches, hockey tournaments, and musical concerts.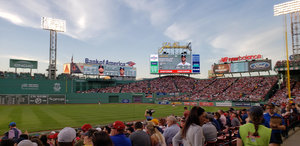 Visiting Fenway
One of the most popular things to do at Fenway is take a guided tour of the historic stadium. Tour guides take guests into America's Most Beloved Ballpark
There are ample dining options available at Fenway! Enjoy one of the park's famous hot dogs or help yourself to items like milkshakes and burritos.
Planning to drive to the park? Guests staying at Copley House can utilize parking near the property and walk to the stadium, or can book parking in advance to ensure a spot. Visit this website to reserve your spot at Fenway. Parking rates vary by hour and event.
Fenway Park offers a number of accessible amenities for guests with accessibility needs. Check out the park's accessibility guide for more information.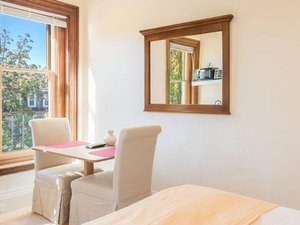 Choose Copley House
Choose our lodgings near Fenway Park during your next visit to Boston! The stadium is a quick 19-minute walk from Copley House, passing through the Fenway Garden Society.
Guests will enjoy spacious apartments that can accommodate anywhere from 1 to 4 guests, along with modern amenities and stylish furnishings, all in the heart of the Back Bay.