Short Term Rentals near Prudential Center Boston
Enjoy a stay at our short term rentals near the Prudential Center, Boston to have easy access to some of the best shopping in the city! Located at the base of the Prudential Tower, the second tallest building in Boston and home to organizations like Accenture, Partners Healthcare, and Eversource Energy, the Prudential Center features over 62,000 square feet of retail space.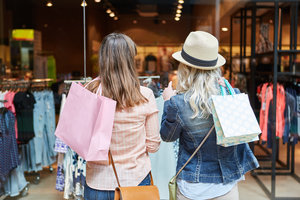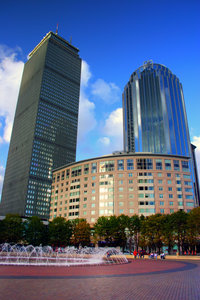 At The Mall
Known as "The Pru" amongst locals, the Prudential Center Boston features a selection of top retail stores that are sure to delight any guests visiting the area. Prior to the mall's creation, a number of the buildings surrounding the Prudential Tower were disconnected, and the mall was developed in an effort to bring everything together under one roof.
Today, guests of our property near the Prudential Center in Boston can explore a number of great stores including Sephora, Shinola, Kate Spade, and more, and enjoy incredible dining at spots like California Pizza Kitchen, Earls Kitchen + Bar, and Eataly.
Also on-site, visitors will find the Hynes Convention Center, home to some of the city's top professional and social events. Each year, the center hosts Anime Boston, First Night Boston, Berklee College Of Music's Jazz festival/competition, and several Harvard events like the Harvard Model United Nations, and Harvard Model Congress.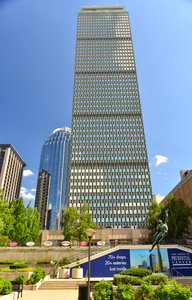 Visitor Information
The mall is open 10 AM to 9 PM, Monday – Saturday, and 11 AM – 7 PM on Sundays
Wheelchairs are complimentary
Enjoy free Wi-Fi throughout your visit to the mall
Navigate your way around the mall with this handy map!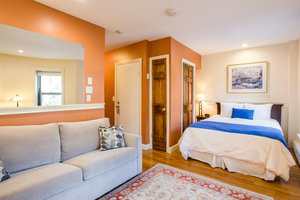 Choose Us
Copley House is a 2-minute walk to and from the Prudential Center! Located just across the street, guests can easily access all the shopping and dining available at the center without straying too far from their plush accommodations.
Perfect for guests working out of the Prudential Center or visitors looking to enjoy a bit of shopping throughout their stay, book your stay in our apartment-style accommodations near the Prudential Center Boston today!